Researchers
Melbourne Children's Trials Centre (MCTC) offers researchers assistance with study start-up, including feasibility assessment, sponsorship approval, ethics submissions, budgeting and contracting.
We can also assist researchers sourcing or connecting with research coordinators/nurses for study conduct, either on a short term or long term contract basis.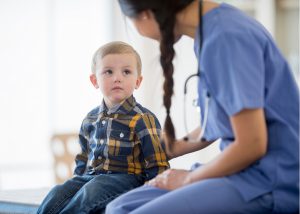 MCTC has developed a process of endorsement for Investigator Initiated studies whereby researchers can engage with senior, experienced MCTC researchers and biostatisticians for guidance
and support in developing a research question as well as protocol design and development.
Where researchers require access to inpatient or outpatient clinical space in which to conduct their trial or study, MCTC can assist with evaluating available space for suitability.  Space is limited so it is important to engage with MCTC as early as possible.
For researchers new to industry sponsored or investigator initiated studies, MCTC can provide guidance directly to researchers or link the researcher with other experienced trial investigators.
Depending on the activity and type of study, MCTC may be required to charge for some of the above services. For more information contact MCTC staff on mctc@mcri.edu.au
For access to templates, toolkits, guidelines and more information regarding trials please visit the Research Launching Pad
Want to know more?
To engage with the MCTC please send an email to mctc@mcri.edu.au
To find the details of a particular staff member, please visit the contact us page