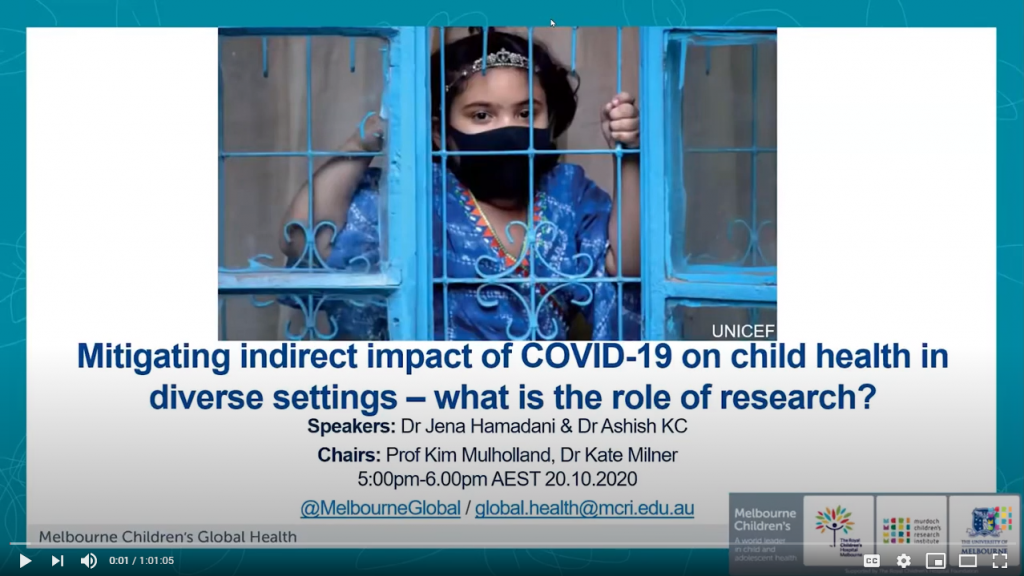 In May 2020 international modellers predicted that indirect effects of the COVID-19 pandemic could cause in excess of 2 millions deaths of children under 5 years of age globally over 12 months. Since SARS-CoV-2 itself rarely causes severe disease in children, this prediction was modelled on anticipated indirect impact of the pandemic on routine health services, health service utilisation and underlying contributors to poor child health including extreme poverty and nutrition. Months on from these grim modelling projections, what is known now about measured impact of the pandemic on child mortality in low- and middle-income countries where the majority of the world's children reside? And what data are there about other adverse effects such as those on mental health, child development, trauma, abuse and neglect? Crucially, what can be done to prevent mortality and morbidity among the world's most vulnerable children?
This webinar explores these questions with a focus on emerging data from Bangladesh and Nepal and particularly explore the role of child health research in informing policy and programs during the pandemic.
Speakers
Dr J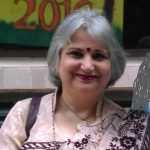 ena Hamadani
 is a paediatrician and international emeritus scientist at the Maternal and Child Health Division of icddr,b. She has been a pioneer in research in early childhood development (ECD) in Bangladesh, with
her main research focus being on responsive caregiving and environmental factors which affect child development. Dr Hamadani is an expert in interventions to improve caregiving for young children in situations of adversity. Presently, she is taking steps to scale-up early child development programs throughout Bangladesh. Dr Hamadani is widely published and has received several grants and awards.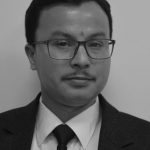 Dr Ashish KC is a researcher at Uppsala University, Sweden and a perinatal epidemiologist with doctoral degree in neonatology. He has wide experience in global health research and programs with an emphasis on evidence generation to improve health care for women and children. Dr KC has been a technical advisor to Save the Children, Population Services International and UNICEF for more than 15 years. He has also led and supported three hospital based randomized clinical and two large scale multi-centered quality improvement trials in Nepal. He is the principal investigator for EN-SMILING, a multi-country study for improving measurement of child development in routine health services.
Chair
Dr Kate Milner is a paediatrician in the Department of Neurodevelopment & Disability, Royal Children's Hospital, Melbourne and a post-doctoral researcher in global child development and disability based at the Murdoch Chi

ldren's Research Institute.